A quick and competitive
quote for repairs
Receive a detailed, itemized, and accurate breakdown of tasks, linking directly to the home inspection report – all in under 24 hours!
In addition to receiving a quick and competitive quote for repairs, the generated repair quotes are editable, downloadable, and accessible to anyone you choose to share them with. Request a quote today and see for yourself the substantial benefits and value TheQwikFix® provides each party in the real estate transaction.
Buying a property?
Improve your purchasing power!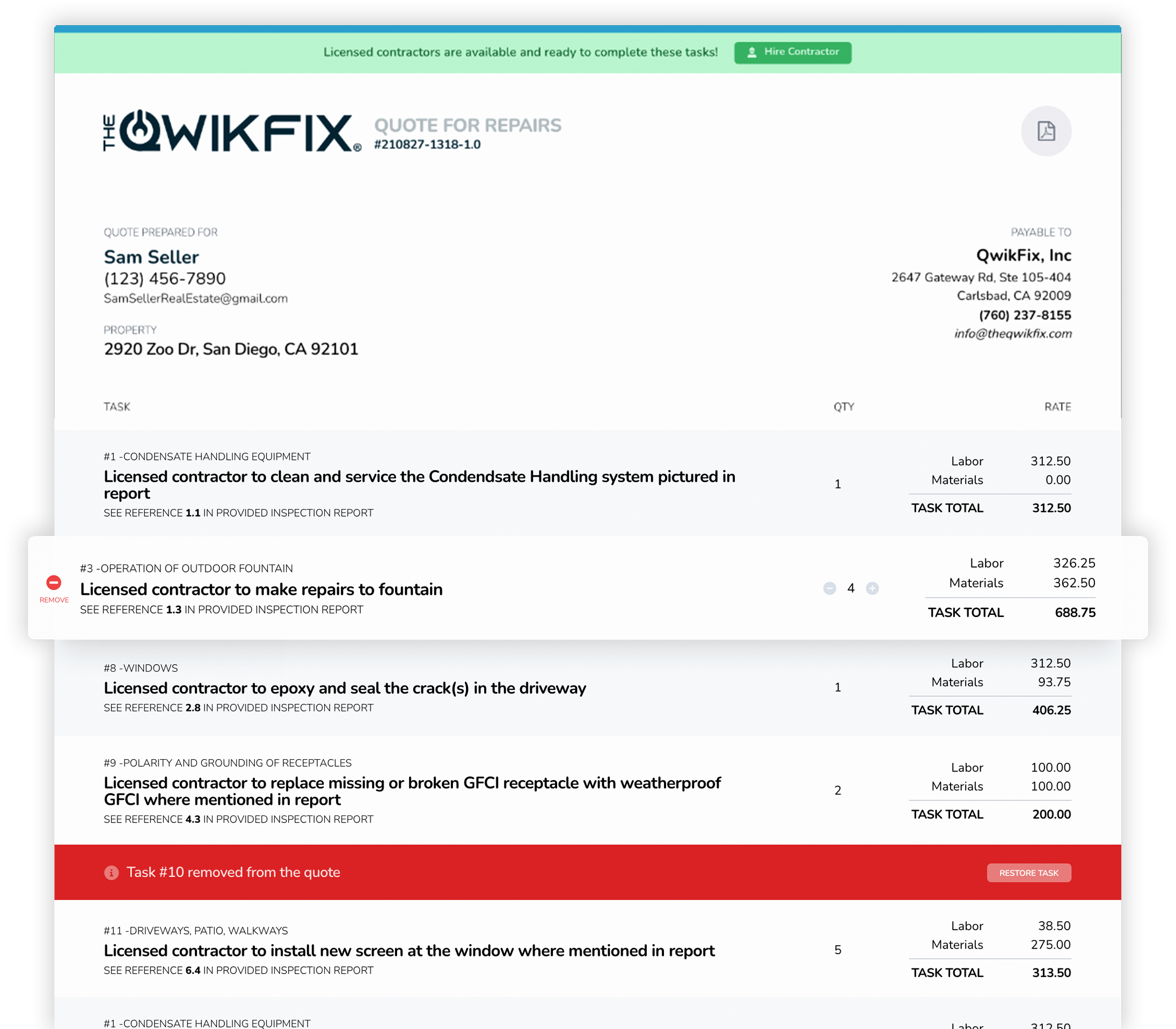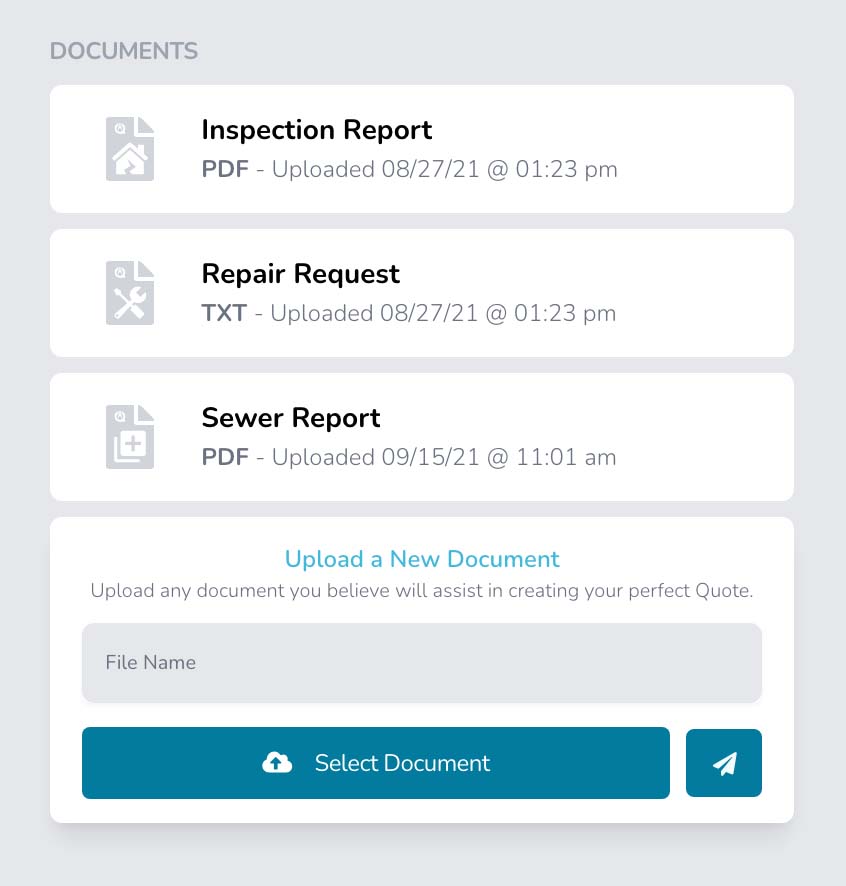 Specialty Reports
Have a sewer or roof inspection? You can upload those too! We will include any necessary repairs all within the same itemized quote.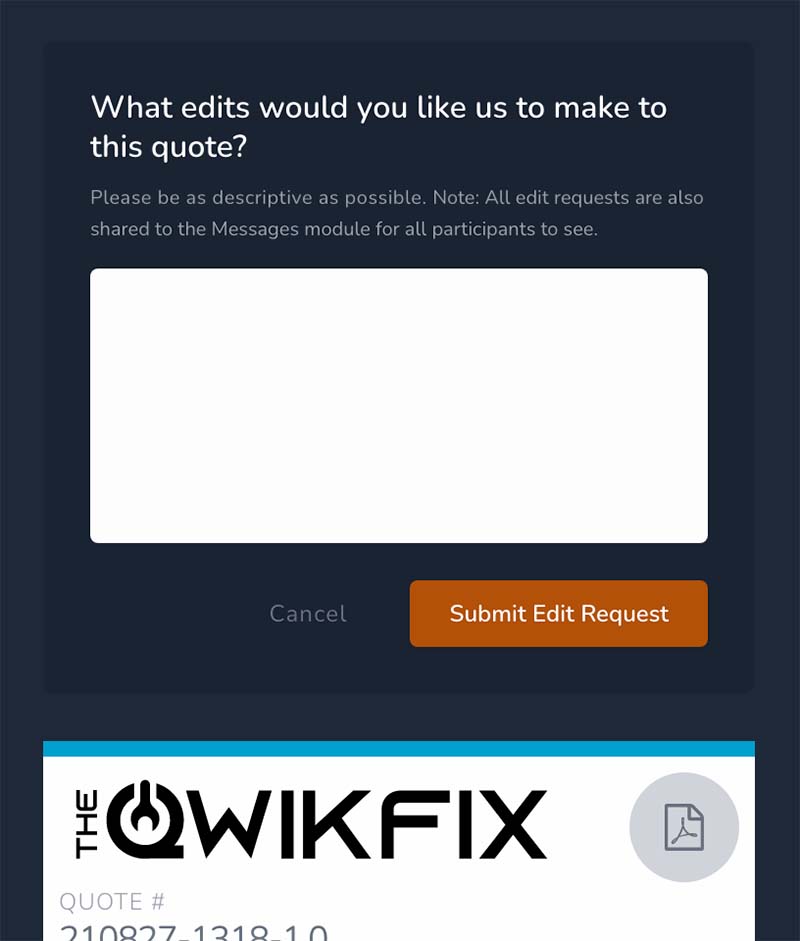 Unlimited Edits
Our goal is to help you get the exact quote you are looking for, which is why quote participants can request to add additional tasks or clarify task descriptions, as needed.
We also make it easy for you to remove and restore tasks, making the creating and downloading of various quotes seamless and fast!
Remove and Restore Tasks
Build the right quote, or even multiple quotes, with the ability to remove and restore repair tasks as needed. Removed tasks are saved in our system and can be restored at any time.
Once your quote is just right, you can schedule your repairs and even invoice the payment to escrow.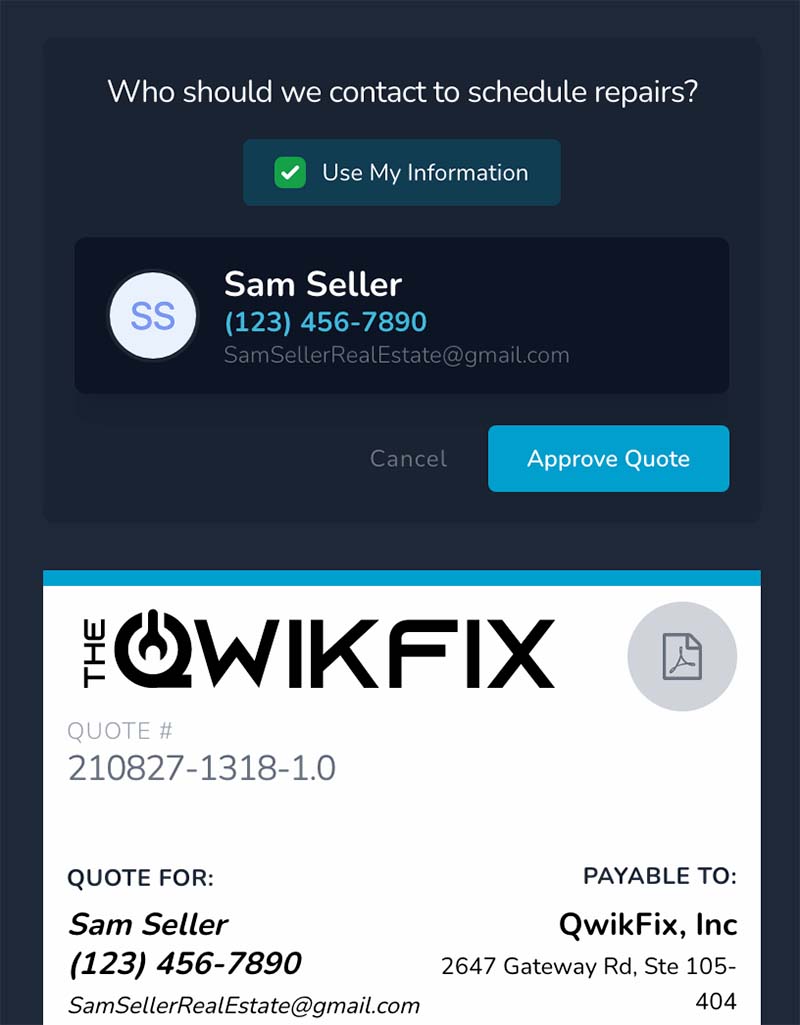 Approve & Schedule Repairs
Approve the quote, select your repair date(s) and we'll handle generating the work orders and scheduling the contractors.
Payment Options
We understand that each person and each property's situation is different and wish to be as accommodating as possible. We offer options to pay for repairs by credit/debit card, out of escrow or, for those larger jobs, contact us and we can accommodate other arrangements.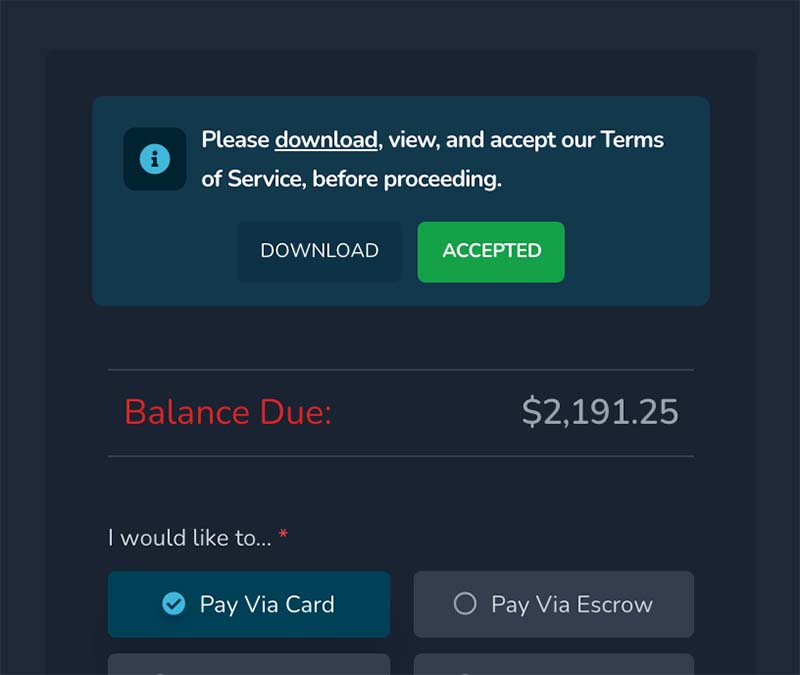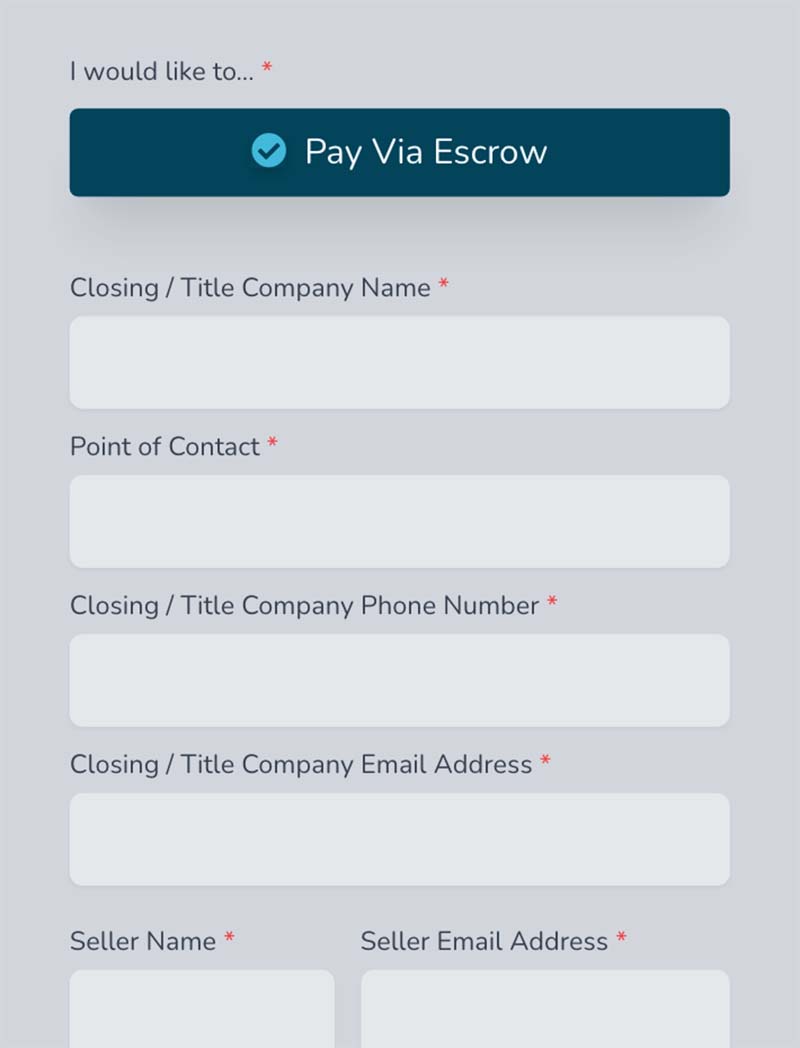 Invoice Escrow to Fund Repairs
If you don't want to be 'out-of-pocket' up-front, or maybe you are an agent and want to use part of your commission to cover the repairs, TheQwikFix® offers the option to fund the repairs out of escrow.
Once your quote is approved and scheduled for repairs, select the "Invoice to Escrow" option on the Quote payment screen and fill out the closing details, and TheQwikFix® will handle the rest!
Your own personal
support specialist
Highly experienced in real estate, construction, and home repairs, our customer advocates are specialists assigned to quote requests to review quotes for accuracy, apply on-demand edit requests, and answer any questions that you might have about your quote.
TheQwikFix® is a technology and service layer between the homeowner and the contractor completing the work.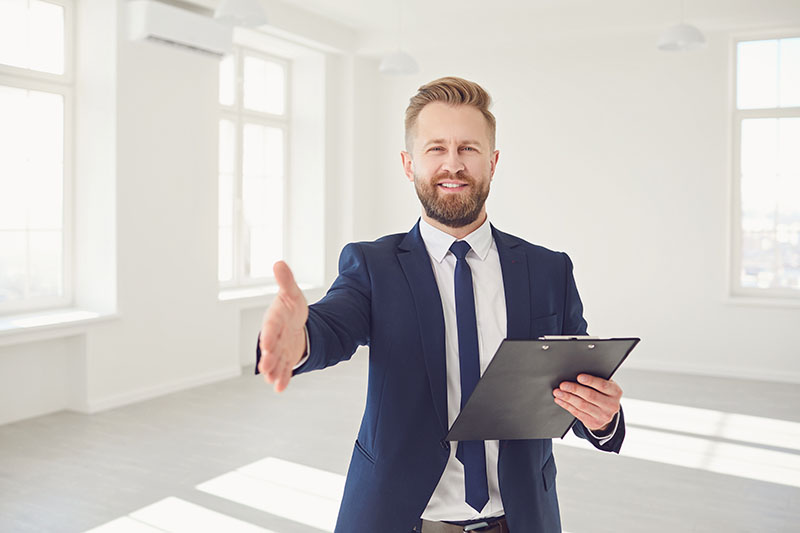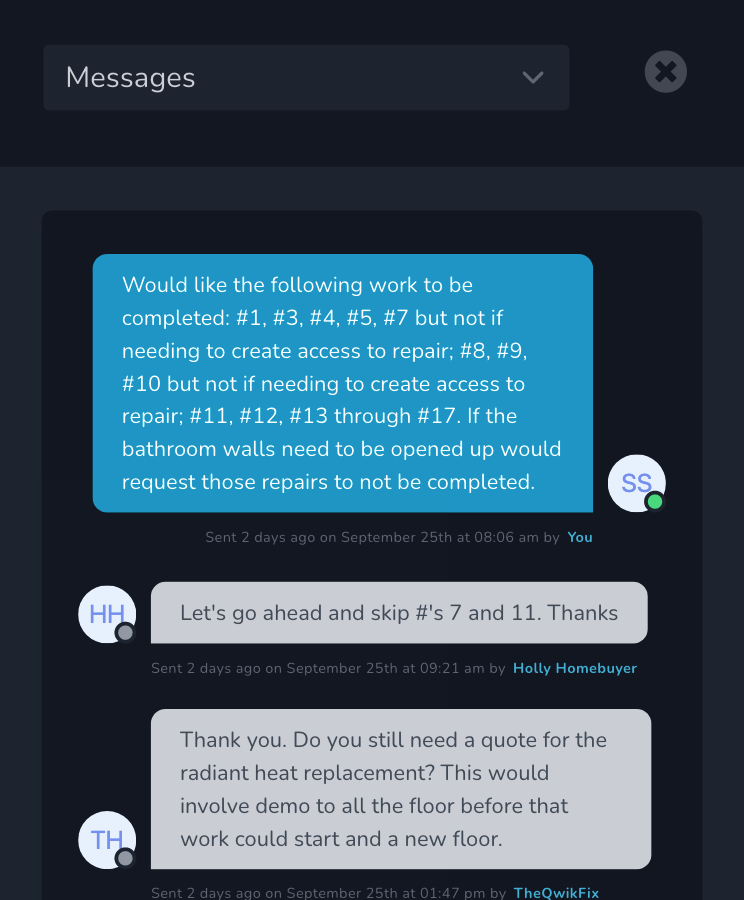 Built-In Messaging
Each request for a quote has a dedicated messaging system for participants and the customer advocate to communicate all in one place to limit any misscommunication.
Quick & Competitive Quote

Specialty Reports

Sharing w/ Multiple Users

Unlimited Edits

Remove & Restore Tasks

Approve & Schedule Repairs

Multiple Payment Options

Fund Repairs from Escrow

Personal Customer Advocate

Built-In Messaging System

Detailed Activity Log

Mobile-Friendly